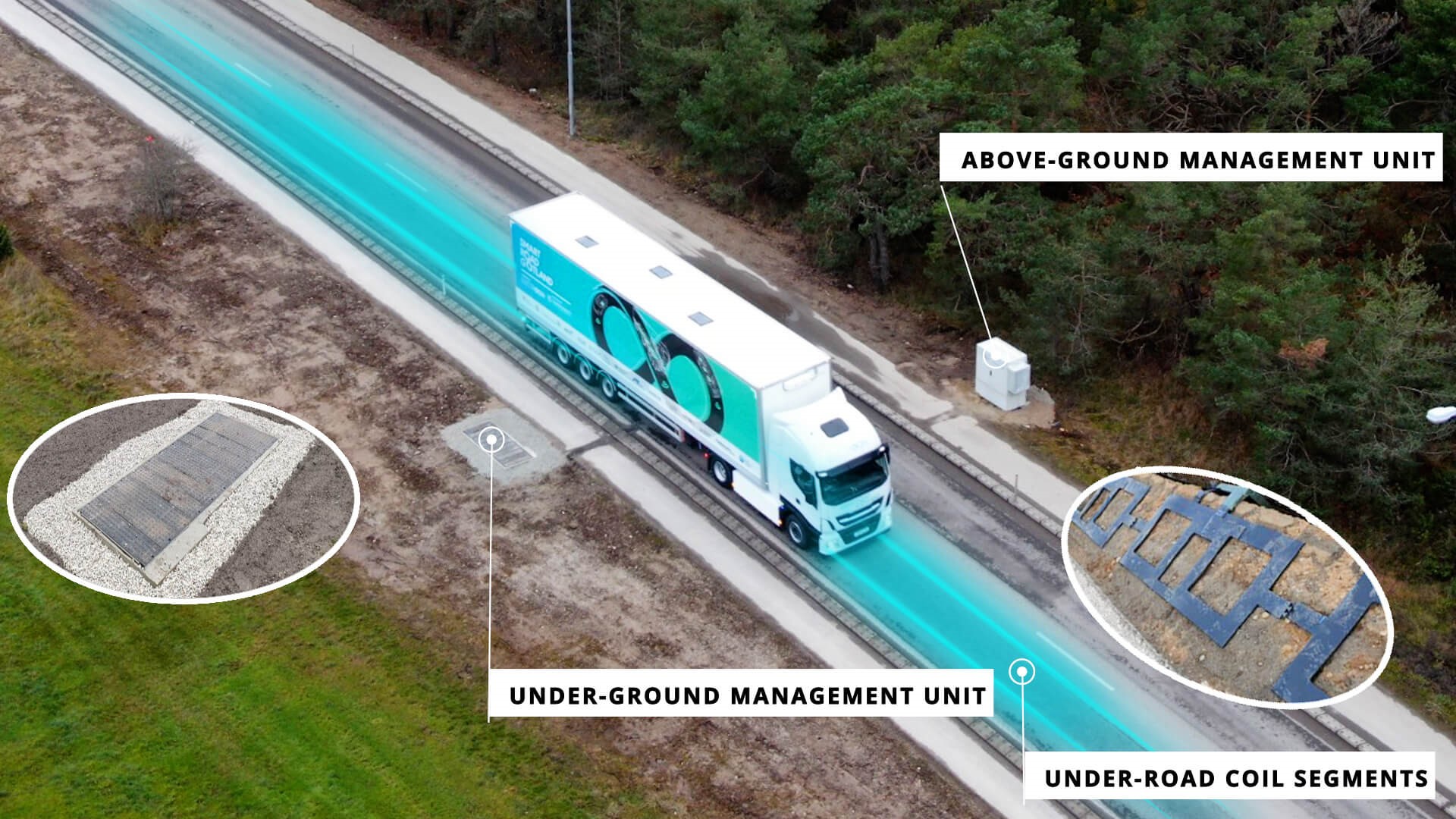 Display of an Electric Road System (ERS) | Picture: Electreon

risomat

is part of the joint research project E|MPOWER

Project E|MPOWER to realize a 1 km dynamic wireless power transfer section on a public highway

Electric vehicle charging is central to the development of e-mobility. The partnership between Eurovia (the road construction brand of VINCI Construction in Germany) and ElectReon, signed in 2021 for the promotion and construction of in-road charging systems in Germany, will now bringing a second project to life on a German highway.
"The E|MPOWER project is the next important step in bringing the technology of inductive charging of electric vehicles closer to the general public and promoting Germany as a high-tech country in the field of production technology", said Prof. Dr.-Ing. Jörg Franke, Head of the Institute FAPS.
The E|MPOWER project is supported by German Autobahn GmbH and funded by the German Federal Ministry for Economic Affairs and Climate Action as part of the 'Elektro-Mobil' program.
The project started in July 2022, worth approximately EUR 7,5 million. It will consist of the conception and construction of a 1-km section of a Autobahn in Northern Bavaria integrating the ERS technology. ERS is an inductive charging technology directly integrated into the roadway enabling contactless transfer of energy to driving and stationary vehicles.
Following the successful construction of the first inductive solution in Karlsruhe in 2021, this next project will showcase the technology on a larger scale and use new construction techniques to decrease building costs and duration. The E|MPOWER demonstrator will support the deployment of future large-scale projects.
Several partners are teaming up to enhance the scalability of ElectReon's ERS in a consortium made up of the Institute FAPS of Friedrich-Alexander-Universität Erlangen-Nürnberg (FAU), the Institute ELSYS of Nuremberg Institute of Technology, risomat GmbH & Co.KG, and VIA IMC GmbH.
"The charging infrastructure will be one of the most important aspects for a successful shift towards electromobility – therefore we are happy to support the E|MPOWER project with our experience and inventiveness", said Christian Halder, Deputy CEO Risomat GmbH & Co.KG.

This research project is funded by the German Federal Ministry for Economic Affairs and Climate Action (BMWK) within the program ELEKTRO-MOBIL V, FKZ 01MV22020B. The project is managed by DLR Project Management Agency.